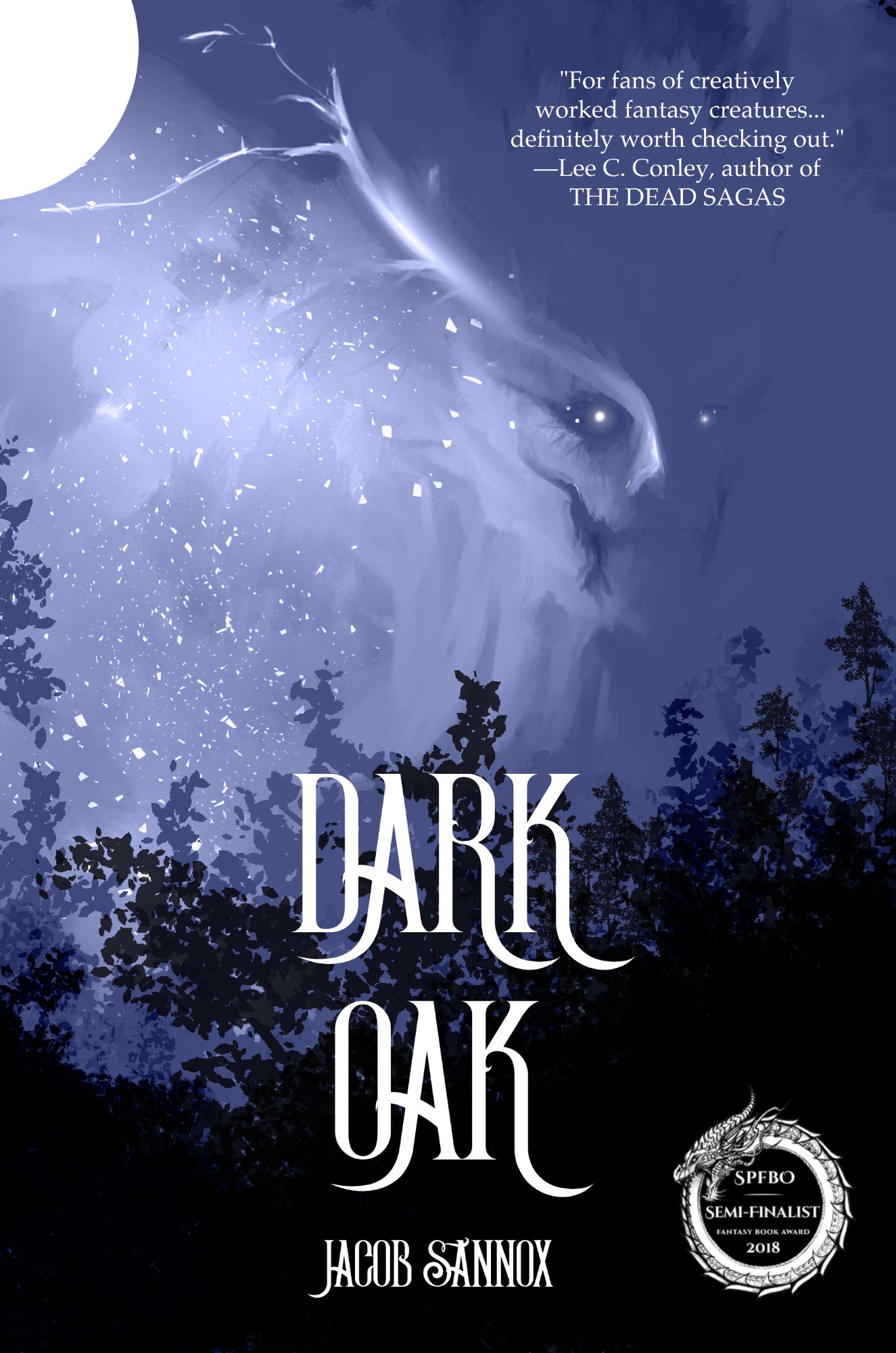 'Barring some truly grim scenes, Dark Oak is nostalgic. Its prose felt inspired by classic fantasy such as Lord of the Rings.'
- Carrie Chi Lough of Grimdark Magazine.
'Just when you think you have a handle on things, Sannox pulls the rug from under your feet and leaves you wondering what could possibly be coming next.'
- HL Tinsley, author of The Vanguard Chronicles.
'Will appeal to people who like classic old school fantasy with the mystical and mysterious taking center stage.'
- Weatherwax Report.
'I think for me the strongest point of this book was Jacob's ability to shock you so profoundly you are left in a state of both confusion and understanding.'
- Sam of The Book in Hand.
Dark Oak is the first book of my epic fantasy series, The Dark Oak Chronicles. It was selected as a semi-finalist in the 2018 SPFBO competition, run by Mark Lawrence.
Humanity has finally defeated the Dark Lord, but Morrick fought on the wrong side.
Though he was a slave, he is branded a traitor and must earn the trust of new lords in order to return to his family - if they are still alive.
Now that their common enemy is dead, the nobles begin to forget old loyalties, and Queen Cathryn's realm looks set to plunge into war once more. But there are older and more terrible powers dwelling within the forest, and when they are awakened, Morrick will decide who lives or dies.
Available in ebook, paperback, hardback and audiobook formats on Amazon.
Get the audiobook from Audible in the United States, the United Kingdom, France and Germany.
The second book in the series, Age of the Dryad is out now!
Here's a link to the world map!
You can read about my Arthurian fantasy trilogy, The Return of King Arthur, here.