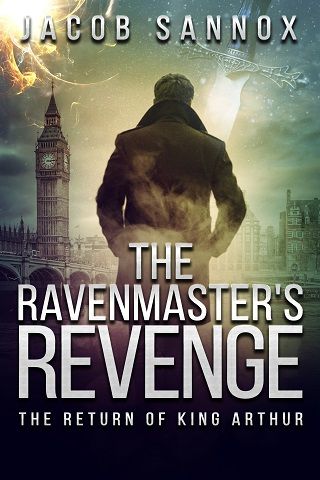 'I read the entirety of it in one sitting, and immediately craved more…The Ravenmaster's Revenge is a compelling and moving read that caught me completely by surprise.'
- Justine Bergman, Whispers & Wonder.
'Between duelling timelines, unique twists to the plot, a relatable antagonist, scary raven-ghost-demons, and good ol' fashioned swords and battles, I found myself flying through.'
- Janelle Garrett, BookNest.eu
'What I enjoyed most about this novel is Sannox's capacity to completely surprise you as the reader. I lost count of the number of times I was sitting there, thinking I knew where the story was going, only for my expectations to be confounded as the plot went off in another direction altogether. This is well-written, entertaining stuff that leads up to a chilling, unexpected climax.'
- Tim Hardie, author of The Brotherhood of the Eagle, on The Ravenmaster's Revenge.
The Ravenmaster's Revenge is the first book of my Arthurian fantasy series, The Return of King Arthur. It was selected as a semi-finalist in the 2019 SPFBO competition, run by Mark Lawrence.
King Arthur is back, but can he stop the Ravenmaster?
It is the autumn of 2019. Merlin's wayward apprentice has escaped from the Tower of London with his raven familiars. Legend foretells that the White Tower, then England, will fall.
Can King Arthur, a weary veteran of the English Civil War, Waterloo and the Somme, prevent the Ravenmaster from exacting his revenge?
Available in ebook, paperback, hardback and audiobook formats on Amazon.
Get the audiobook via Audible in the United States, the United Kingdom, France and Germany.
The second book in the series, Agravain's Escape, is out now!
You can read about my epic fantasy series, The Dark Oak Chronicles, here.