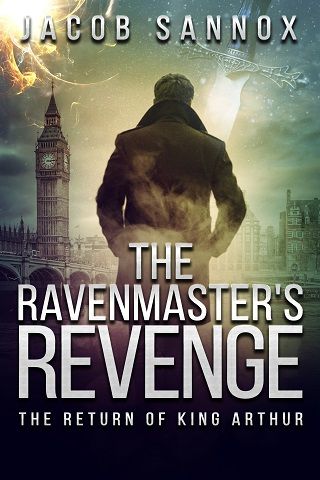 The Ravenmaster's Revenge is the first book of my Arthurian fantasy series, The Return of King Arthur.
Available at Amazon and other retailers. You get it FREE when you join the Jacob Sannox Readers' Club.
Available in ebook, paperback, hardback and audiobook formats.
Get the audiobook from Audible in the United States, the United Kingdom, France and Germany.
It was selected as a semi-finalist in the 2019 SPFBO competition, run by Mark Lawrence.
It is the autumn of 2019. Merlin's wayward apprentice has escaped from the Tower of London with his raven familiars. Legend foretells that the White Tower, then England, will fall.
Can King Arthur, a weary veteran of the English Civil War, Waterloo and the Somme, prevent the Ravenmaster from exacting his revenge?
The second book in the series, Agravain's Escape, is out now!.
You can read about my epic fantasy series, The Dark Oak Chronicles, here.